A warm welcome to St Paul's Church Heaton Moor




You may be looking for the time of next Sunday's service, or wanting to enquire about arranging a baptism . . . . or perhaps you are recently bereaved and wishing to contact us.
Or simply wanting to find out what goes on at that church on Heaton Moor Road . . . . the one with the tall tower, a distinctive local landmark.
We are there for everyone, not just baptisms and weddings.
The church has services on Sunday and Wednesday mornings. Details of all services and other events are on the menu to the left of this page and for a weekly snapshot view please see the tables below.
Many people do not feel the need to go to church or maybe not every week. But at the same time, they want to feel they have a local church where they belong. At times of crisis, loss, or of celebration, knowing where to turn can be reassuring.
Whether you come once a week, once a month, once a year or not at all,this church of St Paul is always here for you, and when you come, you are assured of a very warm welcome.
With my best wishes



Rev'd Helen Scanlan
Team Vicar.
Visit our Facebook page for latest news of special events and add your comments. Please click on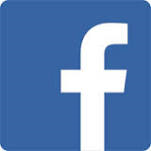 . Also you can check out St Pauls Heaton Moor on Twitter. A welcoming inclusive church in the heart of the Heatons https://twitter.com/PaulsMoor?s=17
This Week

Next Week and Coming Soon

Wednesday 19th February
Holy Communion 9am


Tuesday 25th February
Pancakes at the rectory for ALL 2pm
(please do an RSVP)
RSVP To Helen 432 1227 or helen.scanlan@btinternet.com

Thursday 20th February
No Little Fishes as it is Half Term

Wednesday 26th February
Holy Communion 9am

Sunday 23rd February
Service of the Word 10.45am

Thursday 27th February
Little Fishes 9.30am - 11.20am

Dates for the Diary