St Paul's Church Announcement
Following advice from the Archbishops of Canterbury and York,
we regret that public worship at St. Paul's is suspended until further notice.
Please be assured of our continued prayers in these difficult times. If you need (or 'would like') support please get in touch.
Our church is more than the building - it is for the whole community, of all faiths and none.
Rev. Helen Scanlan 0161 432 1227
Rev. Liz Rowles 07763 188149
Rev. Cate Allison 07498 495944
If you wish to donate
towards the work of St. Paul's Church, please click on the link below and discover the options available through easyfundraising
Rev Helen Scanlan
42, Lea Road
Heaton Moor
Stockport.
SK4 4JU
0161 432 1227
Sadly, in the present national situation with the Corona virus,
we are having to suspend our planned Saturday afternoon and Sunday evening concerts for this year until further notice.
We will continue to monitor the situation and hope that we can offer
some recitals as the year progresses.
In the meantime, one of our choir members, Jill Barber, has used her technical expertise to put together individually recorded parts sung in isolation by other choir members to produce a rendition of 'Drop, Drop Slow Tears' by Orlando Gibbons (an appropriate title for our situation) .
I don't know how she managed it but it is remarkably good and should cheer you up !
David Bradshaw, St. Paul's Concerts Coordinator, 0161 431 4661
-------------------------------------------------------
A w

arm welcome to St Paul's Church Heaton Moor

You may be looking for the time of next Sunday's service, or wanting to enquire about arranging a baptism . . . . or perhaps you are recently bereaved and wishing to contact us.
Or simply wanting to find out what goes on at that church on Heaton Moor Road . . . . the one with the tall tower, a distinctive local landmark.
We are there for everyone, not just baptisms and weddings.
The church has services on Sunday and Wednesday mornings. Details of all services and other events are on the menu to the left of this page and for a weekly snapshot view please see the tables below.
Many people do not feel the need to go to church or maybe not every week. But at the same time, they want to feel they have a local church where they belong. At times of crisis, loss, or of celebration, knowing where to turn can be reassuring.
Whether you come once a week, once a month, once a year or not at all,this church of St Paul is always here for you, and when you come, you are assured of a very warm welcome.
With my best wishes



Rev'd Helen Scanlan
Team Vicar.
Visit our Facebook page for latest news of special events and add your comments. Please click on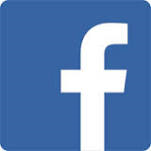 . Also you can check out St Pauls Heaton Moor on Twitter. A welcoming inclusive church in the heart of the Heatons https://twitter.com/PaulsMoor?s=17
This Week

Next Week and Coming Soon

Thursday's
Little Fishes Playgroup is closed
until further notice due to
advice from the
Church of England and the
Government in light of the Coronavirus
and people being put at undue risk.