Exciting News
We have just found out that Liz Rowles has just been appointed Team Vicar in the Heaton's Team. Congratulations Liz and a very warm welcome from us all.
Our next Sunday morning Parish Services in September are on the 5th 12th 19th and 26th at 10.45am. Our Harvest Festival is on 26th September. All donations are to the Wellspring or to the Food bank. Please bring non perishable food items if you are able. Parish Eucharist services are 1st 3rd and 4th Sundays in the month and on the 2nd Sunday of the month it is Service of the Word. Choral Evensong is held on the 4th Sunday of the month at 6.30pm. We hope you can join us. For future events please see either the table at the bottom of this page or the future events page.
Please stay 2 metres apart and use hand sanitiser on entering the building. Please also wear a face mask/covering and please do (if you are still happy to) complete the details required for the track and trace system.
We are continuing to hold services via Zoom:
Sunday Morning Service at 9.00am
Please contact Liz if you require the zoom login details.
Rev. Liz Rowles 07763 188149 or 0161 432 1227
Welcome to St Paul's Church Heaton Moor

We are a welcoming, worshipping community in the heart of Heaton Moor.
We look forward to meeting you in the near future.
Please do keep a look out on this page for our updates.

Please be assured of our continued prayers in these difficult times. If you need (or 'would like') support please get in touch.
Our church is more than the building - it is for the whole community, of all faiths and none.
If you wish to donate
towards the work of St. Paul's Church, please click on the link below and discover the options available through easyfundraising

You may be looking for the time of next Sunday's service, or wanting to enquire about arranging a baptism . . . . or perhaps you are recently bereaved and wishing to contact us.
Or simply wanting to find out what goes on at that church on Heaton Moor Road . . . . the one with the tall tower, a distinctive local landmark.
We are there for everyone, not just baptisms and weddings.
Many people do not feel the need to go to church or maybe not every week. But at the same time, they want to feel they have a local church where they belong. At times of crisis, loss, or of celebration, knowing where to turn can be reassuring.
Whether you come once a week, once a month, once a year or not at all,this church of St Paul is always here for you, and when you come, you are assured of a very warm welcome.
With my best wishes
Team Vicar.
Visit our Facebook page for latest news of special events and add your comments. Please click on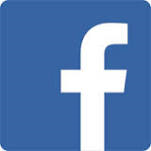 . Also you can check out St Pauls Heaton Moor on Twitter. A welcoming inclusive church in the heart of the Heatons https://twitter.com/PaulsMoor?s=17
| | |
| --- | --- |
| This Week | Coming Soon |
| Sunday 19th September - 10.45am Service at St Pauls - please wear a mask/face covering and please stay 2 metres apart. | The next Wednesday morning prayer is the 22nd September at 9.30am in Church |
| Wednesday morning prayer and Holy Communion is the 15th September at 9.30am in Church | The next Groundforce morning is Saturday 1st October 10am to 1pm |
| Little Fishes is back and the next session is Thursday 16th September at 9.30am | The next "Tea on the Lawn" is Sunday 2nd October - weather permitting |
| | Harvest Festival is Sunday 26th September at 10.45am |
| | The next Choral Evensong is 26th September at 6.30pm |
| | The Xmas card sale this year is Saturday 6th November in St Pauls Church in the morning - time TBC |