Happy New Year Everyone and blessings for 2022
In our cycle of prayer we pray for the streets in our community. This Month we are praying for Acrefield Road, Alan Road, Cliff Grove, Cranbourne Road and Cranbourne Court
January Services
** Please note our new times for Sunday morning services**
Monday and Tuesday 17th and 18th January Morning Prayer at St Johns 9am
Wednesday 19th January Morning Prayer at St Pauls 9am and Holy Communion at 9.30am
Thursday 20th Jan Morning Prayer at St Pauls 9am
Little fishes Playgroup in the Hall Thursday 20th January at 9.30am
23rd January 9.30am Sunday Morning Holy Communion
plus a Choral Evensong service at 6.30 pm
(see 'Church Choir and Organ')
30th January 10.30am Sunday Morning Joint Service at Christ with all Saints
The choir will sing at morning services on the 2nd and 4th Sunday of the month
For future events please see either the table at the bottom of this page or the future events page.
Please contact Rev. Liz Rowles if you would like any further information
0161 964 3928 or 07763 188149
Welcome to St Paul's Church Heaton Moor

We are a welcoming, worshipping community in the heart of Heaton Moor.
We are proud of our history but we are also excited about our future.
We are here for everyone, whether you worship regulary with us, only occassionally or not at all.
We want to include the whole community in our Church life and we want our Church to be seen as part of the community. We are here to celebrate your joy at weddings and baptisms and to offer you support and comfort in bereavement or the struggles of life.
Please browse through our website and get a feel for who we are.
We look forward to meeting you in the near future.
Please do keep a look out on this page for our updates.
If you want to know more then please contact our Vicar Liz or one of the church wardens.
Our church is more than the building - it is for the whole community, of all faiths and none.
If you wish to donate
towards the work of St. Paul's Church, please click on the link below and discover the options available through easyfundraising
With my best wishes
Team Vicar
Liz Rowles
Visit our Facebook page for latest news of special events and add your comments. Please click on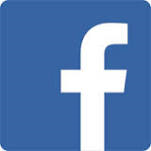 . Also you can check out St Pauls Heaton Moor on Twitter. A welcoming inclusive church in the heart of the Heatons https://twitter.com/PaulsMoor?s=17